We have solutions for
Clean . Protect . Disinfect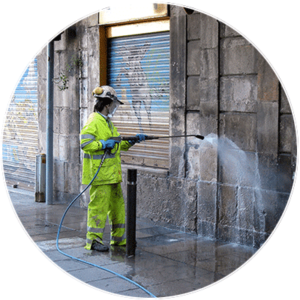 Real estate
Both facades, premises and external surfaces require planned maintenance. Sometimes even unplanned when someone, for example, has scrawled on a wall.
We offer gentle and effective products for cleaning, but also products to protect surfaces.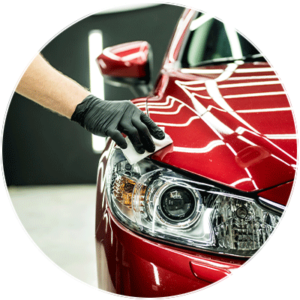 Vehicle
Different vehicles require different maintenance. Cars, trucks and buses require their products. Trains, off-road vehicles and their boats.
Our range is wide and covers both interior and exterior cleaning. For both professionals and consumers.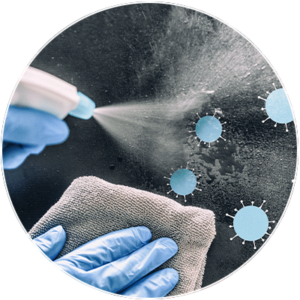 Hygien
The corona virus has set a new standard for cleaning. It is not enough that it looks clean. It should also be clean at a bacterial level.
Our wide and professional range of products and tools has been developed with a focus on minimal environmental impact.
We have one of the market's widest ranges – and many years of experience in both development, production and sales of effective cleaning products – which we sell to the whole of Europe.
Based on our customers' needs and wishes, we continuously develop new products that make their everyday life easier.
Under the menu News & Knowledge, we mix news articles from news from us with knowledge articles that we think may be interesting. Our ambition is not to be a reference work but to give you more information – and maybe even inspiration – about products and solutions. If you subscribe to our newsletter, you will receive information when we publish something new. In the column to the right you can see our latest articles.
​
Manufacturing and selling chemical products is a big responsibility and requires a lot of formalities to comply with current laws and regulations. We have a documented process that clarifies and informs about responsibility and the conditions required for us to be able to deliver an agreed and expected product.
The documented process primarily describes the development of new products but also changes to existing products and new package sizes.
Together, we develop the wording that the customer wants, so that wishes are fulfilled.
Together, we ensure that the product is packaged in suitable packaging, also here according to the customer's wishes, but also to ensure good and safe handling.
We help with the product documentation so there is a basis that is required according to rules such as. Reach and CLP. For example. Safety data sheets, labeling for labels, product registrations, registration for poison info, etc.
The railway
With the Coating products, we have reduced the time we spend cleaning up graffiti significant.
The company
With Alkaline Wash Citrus we can clean all our aluminum parts without any problems!
The bus company
We save 10 hours a month by using Graffiti Remover Green on our buses!
Contact us and we will tell you more.